The problem – and our solution
Wastewater treatment basins represent a major challenge at an environmental level, since they emit Volatile Organic Compounds (VOC) emissions and generate odours due to the degradation of organic matter, which affect both people working at the plant, as well as the communities around and the environment.
Whenever wastewater basins are open to the atmosphere, odorous emissions of these VOC compounds occur. Aeration of biological wastewater treatment basins, stirring operations, open buffer tanks, settling tanks, flocculation equipment, API separators and wastewater stripping facilities are activities that need special attention. In all of these cases, the emission of pollutants may be shifted from the water basin to the atmosphere. And in order to treat that, a waste gas treatment becomes vital.
Refineries and petrochemical plants need to treat the wastewater they use for their production daily activities. Other main sectors affected by industrial wastewater emissions are currently chemical plants, pharmaceutical production sites, etc.
With increasing industrial activity, increased levels of treatment before discharging industrial wastewater is needed.
Basins for wastewater treatment are the origin of greenhouse gas polluting emissions, such as benzene, toluene, aliphatic compounds, methane (CH4) and other organic volatile substances which hugely rise ozone depletion in comparison to carbon dioxide (CO2). Apart from those, inorganic volatile compounds are also present in wastewater. Most common components emitted on surface water are Benzene, Toluene, Xylene, Methane, Benzoapyrene, Pyrene, Aliphatic hydrocarbons, Heavy weight hydrocarbons, etc.
Industrial wastewater emissions generated from petrochemical and refinery treatment basins must be eliminated with specific technology whose objective is to transform the gaseous polluting compounds into H2O and acceptable quantities of CO2, leading to a huge reduction on the environment impact even in the surrounding population. Such technologies are Regenerative Thermal Oxidizers, also known as RTO systems.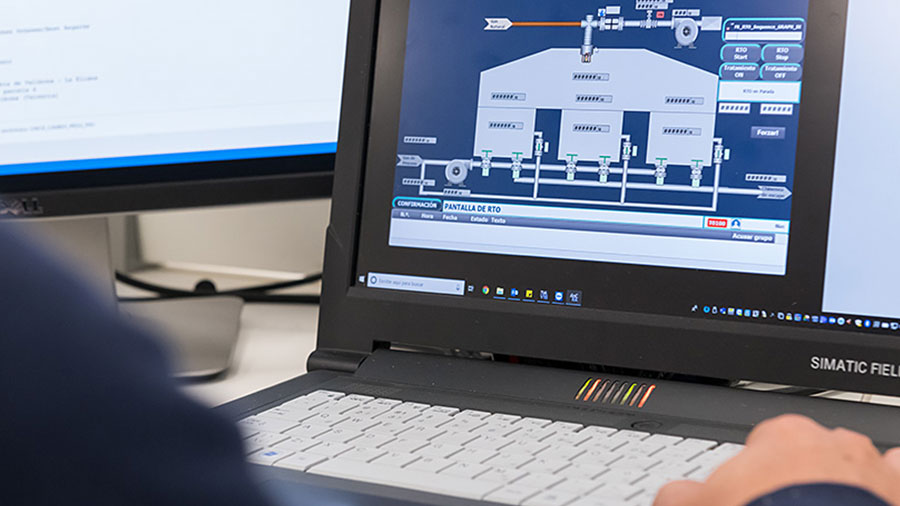 Tecam's tailor-made design
You can always count on tailor-made solutions with Tecam and, where necessary, the development of specific components, software and/or materials. Our technicians engage with every project, using their expertise and knowledge to design customised equipment for each case and customer.
No matter how big or complex the problem, Tecam is the technology partner that will provide you with the solutions you need at all times.
Specialists in the sectors that are most sensitive to environmental impacts
We drive sustainable productivity and innovation for industries with more extensive and more complex needs.