What is Waste-to-Energy?
Waste-to-energy or Energy from Waste refers to technologies designed to recover energy from any type of waste, with a focus on the production of thermal or electrical energy (or both).
Such systems can be based on a number of different technical solutions for recovering energy from waste, including:
Gasification
Incineration
Controlled pyrolysis
Pure pyrolysis
The common denominator of all these technologies is their capacity to produce steam using the residual heat from the gases generated by the processes described above.
In turn, the production of steam makes it possible to:
Supply heating in urban centres, in line with the district heating model.
Supply a variety of industrial processes
Produce electrical energy via steam-powered turbines for self-consumption in industrial plants and/or sale via classic "sell to grid" models
Another valid technical alternative, albeit one that only applies to pyrolysis processes, is the direct production of energy via syngas-powered turbines. This is rather less common, due to the unique nature of pyrolytic reactors and the high CAPEX required for such facilities; however, these solutions guarantee outstanding performance, heat balance close to autothermal operation, very low OPEX and, as a result, a short return on investment.
Is Waste-to-Energy environmentally friendly?
Waste valorisation has become the alternative technology for energy recovery that has minimum impact on the environment and is capable to generate heat and electricity. Pyrolysis plants and waste incineration plants include flue gas treatment systems afterwards that collect and eliminate the gases generated, following an efficient and safe procedure, to guarantee maximum respect for people and the environment.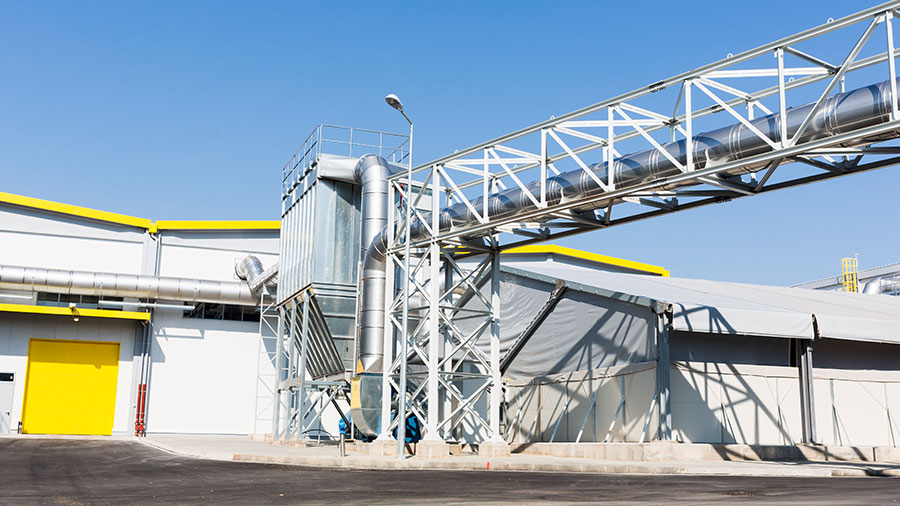 Tecam's Waste-to-Energy solutions 
Tecam is able to add value to Waste-to-Energy projects thanks to the type of company we are. We do not focus on recovering energy from one type of waste in particular. Rather, our extensive experience allows us to design tailor-made energy recovery systems that can utilise a wide range of waste (hospital, industrial and hazardous waste, sludge from WWTPs and refineries, urban waste, etc.) in a wide variety of formats. Moreover, we have the flexibility to be able to choose, where appropriate, simpler technologies with a lower CAPEX, such as those used in "classic" incineration processes, or more complex but efficient technologies such as pyrolytic reactors to recover the syngas produced during the pyrolysation of waste.
To all of the above, we also add the value of being able to "close the circle" by integrating the technologies to eliminate and control emissions.
Advantages of Waste-to-Energy
Flexibility regarding the technical solutions available.
Flexibility regarding the type of waste and the method of feeding it into the system and processing it.
Fully scalable solutions.
Turnkey projects in which Tecam assumes total responsibility for the design and provides full guarantees.
Solutions for the continuous monitoring of emissions, which local authorities require in order to permit these types of facility to operate.
The Tecam service
At Tecam we offer a comprehensive range of services and a close, collaborative, continuous working relationship to address your emissions- and waste-related problems. We will advise you in your search for solutions, provide you with the necessary technology to implement your chosen solution, and accompany you in your daily operations in our capacity as your technology partner.
Specialists in the sectors that are most sensitive to environmental impacts
We drive sustainable productivity and innovation for industries with more extensive and more complex needs.