ENVIRONMENTAL TECHNOLOGY FOR THE PHARMACEUTICAL SECTOR
The pharmaceutical sector and environmental treatment
One of the problems encountered in the pharmaceutical sector is that several different chemical processes often coexist in the production of a single product while different products are produced in the same plant. Consequently, Tecam customises its emission treatment equipment by analysing all the possibilities of linked or independent chemical processes, in detail and in a personalised way, carried out at each production plant or laboratory.
Specific aspects of the sector
To obtain all the necessary formulations, the pharmaceutical industry carries out complex processes under difficult conditions that need to be identified and controlled: LEL dilution, particle removal, as well as possible explosion relief due to mixing substances used in a multitude of processes to obtain active ingredients.
Pollutants in the pharmaceutical sector
The pharmaceutical industry encounters its biggest emissions problems in the production stages of active ingredients. We encounter the highest air emissions of volatile organic compounds (VOCs) during the storage and transport of solvents, the purging of nitrogen reactors, distillation and evaporation operations, product drying and equipment cleaning.
However, the pharmaceutical industry has to deal with many more pollutants: acetone, halogenated compounds, ammonia, hydrochloric acid, hydrobromic acid, methanol, methylene chloride, Triton B, benzyl chloride, dichloromethane, toluene, ethanol, thionyl chloride, isopropanol, benzylamine, tetrahydrofuran, bromates and bromides, etc.
These pollutants can be grouped into three main blocks:
Volatile organic compounds (VOCs)
Typically generated in reactors during product drying and in solvent storage tanks.
Dust and particles
Due to the handling of raw materials in the production processes of active ingredients, when taking samples and the transfer of intermediates.
Other emissions
From reactors containing organic and inorganic chemicals and odours produced by biological fermentation processes.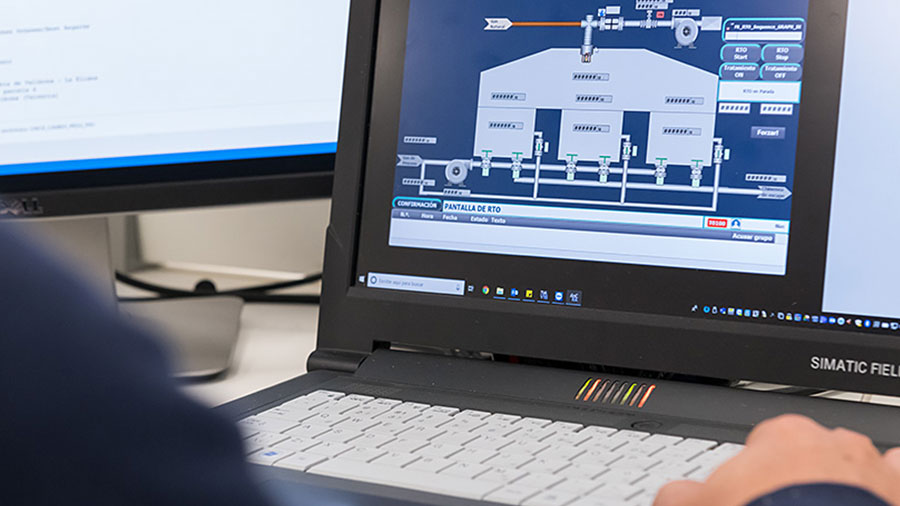 Tecam's tailor-made design
You can always count on tailor-made solutions with Tecam and, where necessary, the development of specific components, software and/or materials. Our technicians engage with every project, using their expertise and knowledge to design customised equipment for each case and customer.
No matter how big or complex the problem, Tecam is the technology partner that will provide you with the solutions you need at all times.
The pharmaceutical sector is facing several challenges nowadays. From an environmental point of view, and as for exhaust gas emissions generated during production, one of the main problems found in the pharma sector is that several different chemical processes often...
read more
With Tecam, you'll find the solution to your with polluting emissions problem
With Tecam, you'll find the solution to your with polluting emissions problem
"Lorem ipsum dolor sit amet, consectetur adipiscing elit, sed do eiusmod tempor incididunt ut labore et dolore magna aliqua."
Solutions by technology
"Lorem ipsum dolor sit amet, consectetur adipiscing elit, sed do eiusmod tempor incididunt ut labore et dolore magna aliqua."
Solutions by problem
"Lorem ipsum dolor sit amet, consectetur adipiscing elit, sed do eiusmod tempor incididunt ut labore et dolore magna aliqua."
"Lorem ipsum dolor sit amet, consectetur adipiscing elit, sed do eiusmod tempor incididunt ut labore et dolore magna aliqua."