ENVIRONMENTAL TECHNOLOGY FOR THE CHEMICAL SECTOR
Tecam in the chemical sector
Thanks to our in-depth knowledge of the specific aspects of the chemical sector, we provide you with the most advanced solutions in the treatment of emissions and waste.
With our equipment you can rest assured that you will comply with all international standards and minimise the risks involved in your operations.
The chemical sector, a sector of high environmental risk.
The mixing of sensitive raw materials, distillations and physiochemical reactions are prevalent in this sector. Combustion installations such as steam boilers used in distillation operations are commonly found here, and in many cases even explosive mixtures can be created. These are constraints that require expertise in the treatment of emissions and waste. You can rely on Tecam for these tasks: we are specialists.
Specific aspects of the processes in the sector
A wide variety of processes take place in the chemical sector, in line with the great diversity of manufactured products: production of resins, composite materials, fertilisers, by-products, lubricants, chemical products and substances, etc.
Taking into account all the pollutant emissions that must be eliminated, regardless of whether their origin is a fixed or stationary source and the explosive risk that many of them have at source or in their subsequent mixing and handling, Tecam's environmental equipment is the best option to guarantee your safety and peace of mind, with or without ATEX requirements.
Pollutants in the chemical sector
We encounter a wide range of pollutants in the chemical sector, usually organic or inorganic fluorinated and halogenated compounds.
Volatile organic compounds (VOCs)
Methanol
Pentanol
Isopropanol
Toluene
Ethanol
Picoline
Cyclopentanone
Aldol
2-ethylhexanol
Methylmalonate
Pentanal
Hydrogen
Ethylene oxide
Propylene oxide
Dimethyl sulphide
Ethylal
Formaldehyde
Epichlorohydrin
Dimethylaminopropylamine
Monoethanolamine
Dioxane
Butyl glycol
Propylene glycol
Acidic compounds
Hydrochloric acid
Hydrobromic acid
Halogenated compounds
The composition of these compounds may include molecules of chlorine, bromine, fluorine, iodine, etc.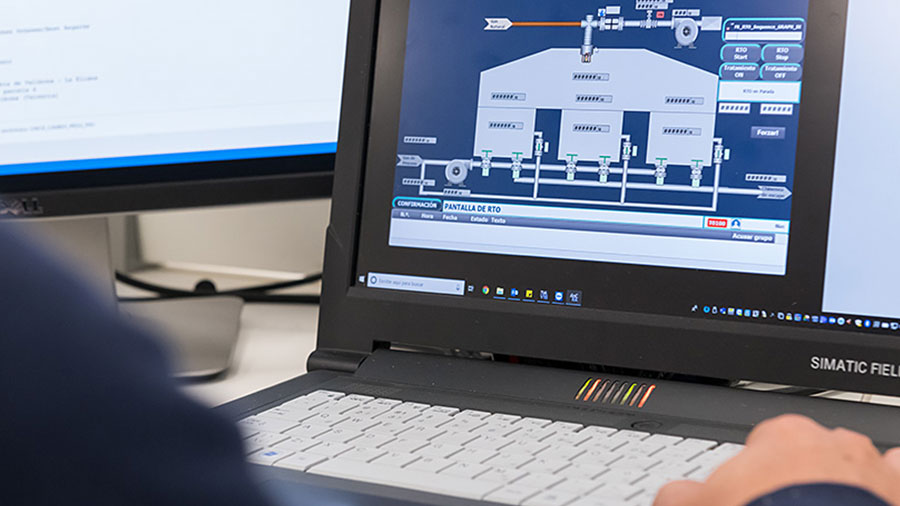 Tecam's tailor-made design
You can always count on tailor-made solutions with Tecam and, where necessary, the development of specific components, software and/or materials. Our technicians engage with every project, using their expertise and knowledge to design customised equipment for each case and customer.
No matter how big or complex the problem, Tecam is the technology partner that will provide you with the solutions you need at all times.
WHITE PAPER.
Ten technologies for emissions treatment
In this document we have made a list of the emissions treatment technologies that are currently in the highest demand.
We briefly describe each of them and analyse the most relevant advantages and disadvantages. The document provides an excellent cross-cutting perspective on what technology is currently able to offer with regard to the treatment of polluting emissions.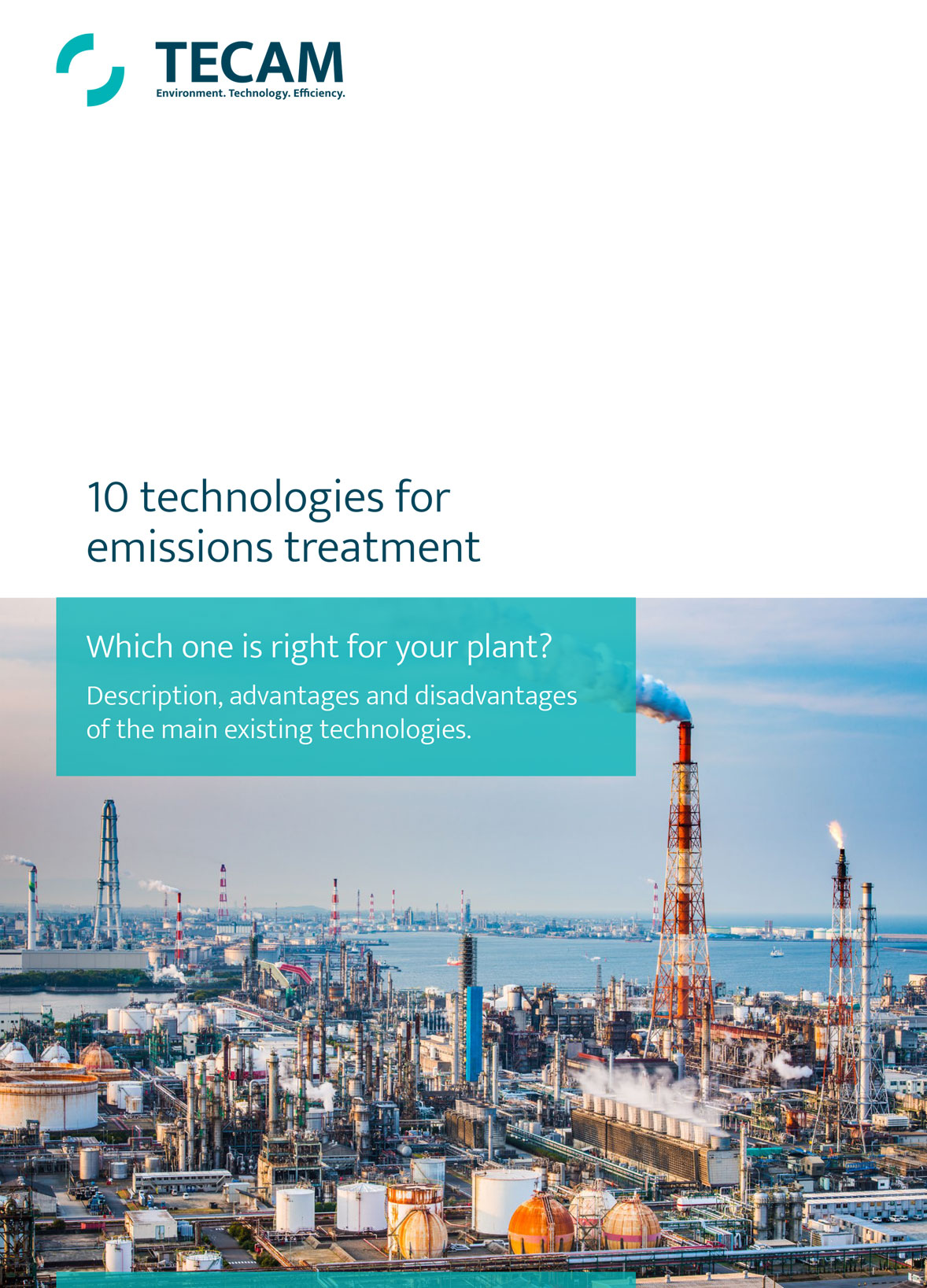 Tecam continues to establish itself in the environmental projects sector, with the awarding of 3 new projects for gases emissions removal in relevant industrial sectors in The Netherlands.   Tecam, a leading supplier of environmental technology, announces that it has...
read more
With Tecam, you'll find the solution to your with polluting emissions problem
With Tecam, you'll find the solution to your with polluting emissions problem
"Lorem ipsum dolor sit amet, consectetur adipiscing elit, sed do eiusmod tempor incididunt ut labore et dolore magna aliqua."
Solutions by technology
"Lorem ipsum dolor sit amet, consectetur adipiscing elit, sed do eiusmod tempor incididunt ut labore et dolore magna aliqua."
Solutions by problem
"Lorem ipsum dolor sit amet, consectetur adipiscing elit, sed do eiusmod tempor incididunt ut labore et dolore magna aliqua."
"Lorem ipsum dolor sit amet, consectetur adipiscing elit, sed do eiusmod tempor incididunt ut labore et dolore magna aliqua."