ENVIRONMENTAL TECHNOLOGY FOR THE COATINGS SECTOR
Tecam in the coatings sector
The surface coatings sector covers various stages such as the preparation of the surfaces to be treated, application and curing of the primer and cleaning, the maintenance of spray guns and booths, purging circuits, etc.
You can be sure of eliminating the pollutant emissions produced during all these stages with Tecam's environmental solutions.
Specific aspects of the sector and the environment
Production plants in the coatings sector produce pollutant emissions from the application of pigments to the surface of materials, vehicles, parts, etc. as part of manufacturing, repair or maintenance operations.
These emissions occur due to the evaporation of the organic component used as a solvent in the coating material or in the cleaning processes, the drying/curing of paint and during the cleaning of equipment and installations.
In addition, other wastes such as spills and wash-downs, paint, off-specification bags and packages, filter cartridges, obsolete products and others are also generated in this type of facility.
Solvent emission treatments
The processes to apply these types of organic solvent-based paints, varnishes and lacquers create emissions of mostly volatile organic compounds produced during the drying process after coating is applied.
Tecam provides you with RTO environmental treatment equipment to eliminate these emissions, equipped with explosion protection systems with or without ATEX (explosive atmosphere) requirements, depending on the installation site, with upstream RTO systems for fouling protection.
Pollutants in the coatings sector
Paint solvents between 300 to 2,000 mg/m3.
The most common pollutants generated in this sector are volatile organic compounds (VOCs), volatile solvents and waste lead, chromium and mercury.
During pre- and post-processing
Premix.
Dispersion.
Dilution and adjustments.
Filtration and packaging.
During the paint manufacturing process
Raw material packages: bags, containers.
Discharge of material into mixing vessels.
Pigment powders from control devices.
Solvent emissions.
Storage tanks, leaks and open process equipment.
Colour matching problems or customer returns.
Accidental discharge during cleaning of equipment with water or caustic solutions.
Undispersed pigment, worn paint, resins.
Off-specification paints.
Spills.
Rinsing water.
Paint sludge.
Filter cartridges.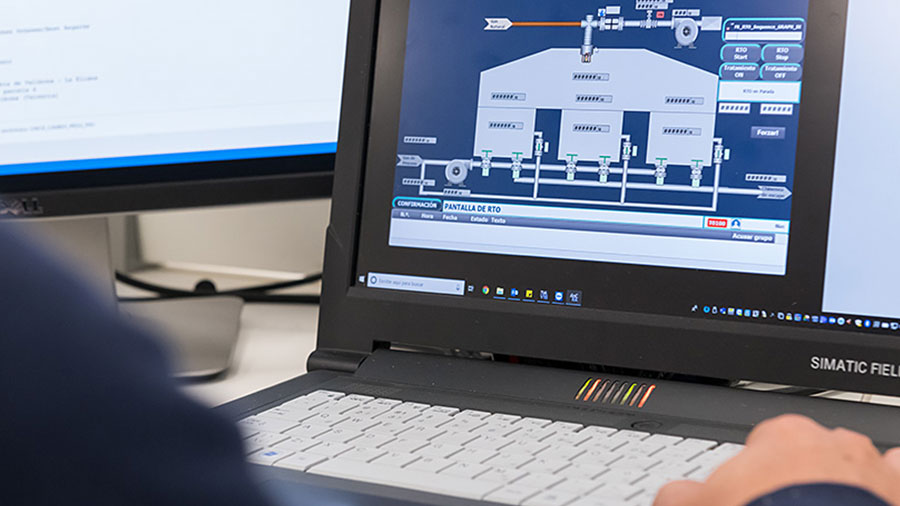 Tecam's tailor-made design
You can always count on tailor-made solutions with Tecam and, where necessary, the development of specific components, software and/or materials. Our technicians engage with every project, using their expertise and knowledge to design customised equipment for each case and customer.
No matter how big or complex the problem, Tecam is the technology partner that will provide you with the solutions you need at all times.
WHITE PAPER.
Ten technologies for emissions treatment
In this document we have made a list of the emissions treatment technologies that are currently in the highest demand.
We briefly describe each of them and analyse the most relevant advantages and disadvantages. The document provides an excellent cross-cutting perspective on what technology is currently able to offer with regard to the treatment of polluting emissions.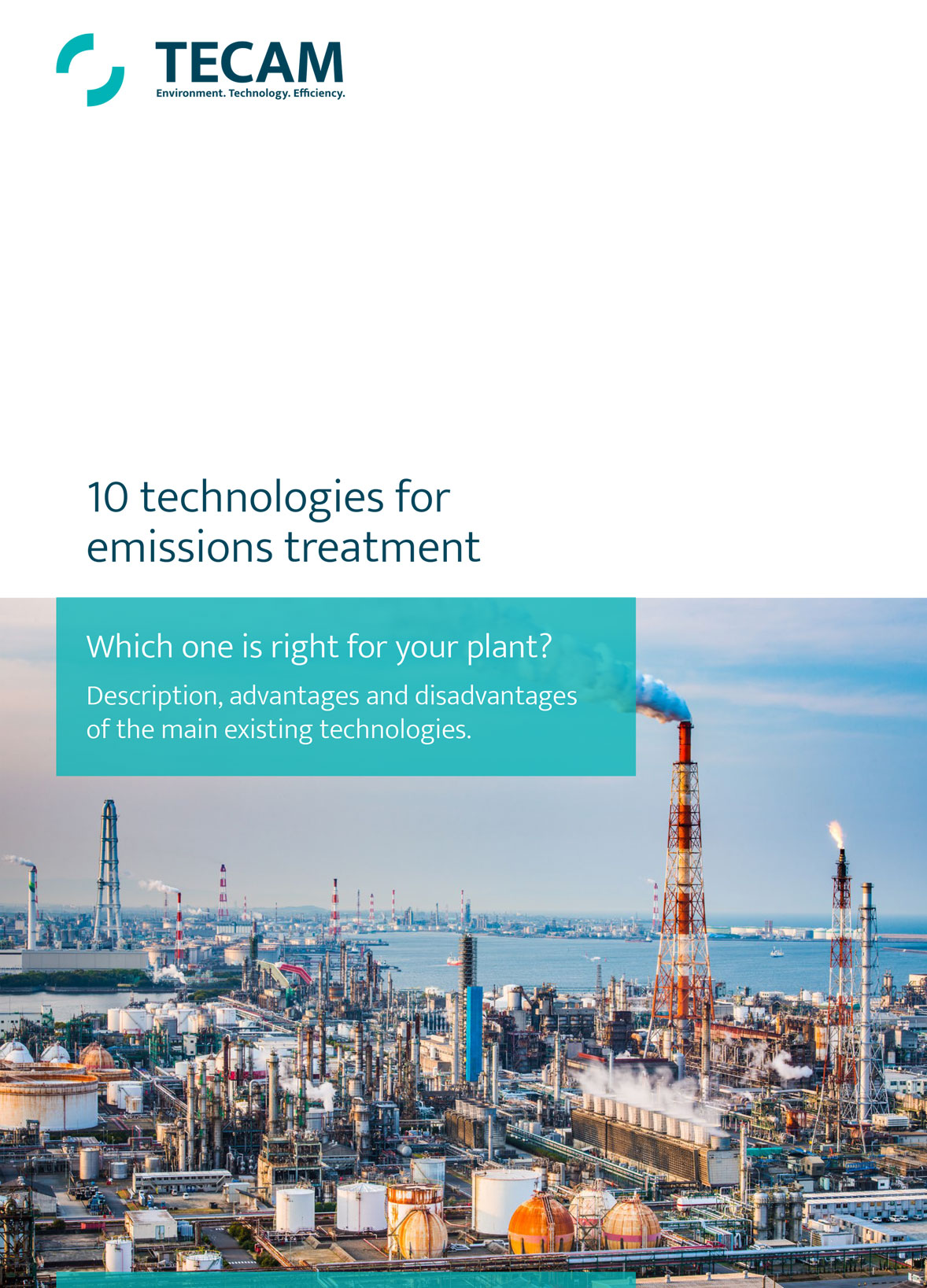 With Tecam, you'll find the solution to your with polluting emissions problem
With Tecam, you'll find the solution to your with polluting emissions problem
"Lorem ipsum dolor sit amet, consectetur adipiscing elit, sed do eiusmod tempor incididunt ut labore et dolore magna aliqua."
Solutions by technology
"Lorem ipsum dolor sit amet, consectetur adipiscing elit, sed do eiusmod tempor incididunt ut labore et dolore magna aliqua."
Solutions by problem
"Lorem ipsum dolor sit amet, consectetur adipiscing elit, sed do eiusmod tempor incididunt ut labore et dolore magna aliqua."
"Lorem ipsum dolor sit amet, consectetur adipiscing elit, sed do eiusmod tempor incididunt ut labore et dolore magna aliqua."