What are composting and biodrying?
Composting is a process in which organic matter undergoes natural degradation under suitable temperature, moisture and ventilation conditions. The aim is to recover organic matter from waste that can be returned to the soil as compost.
It is a process that frequently generates unpleasant odours: however, through biodrying, in which the organic matter is covered with specially designed membranes, the emission of odours can be addressed very effectively.
Composting enables the recycling of organic waste of urban and industrial origin, sewage sludge, slurry from plants that treat municipal and industrial wastewater, etc.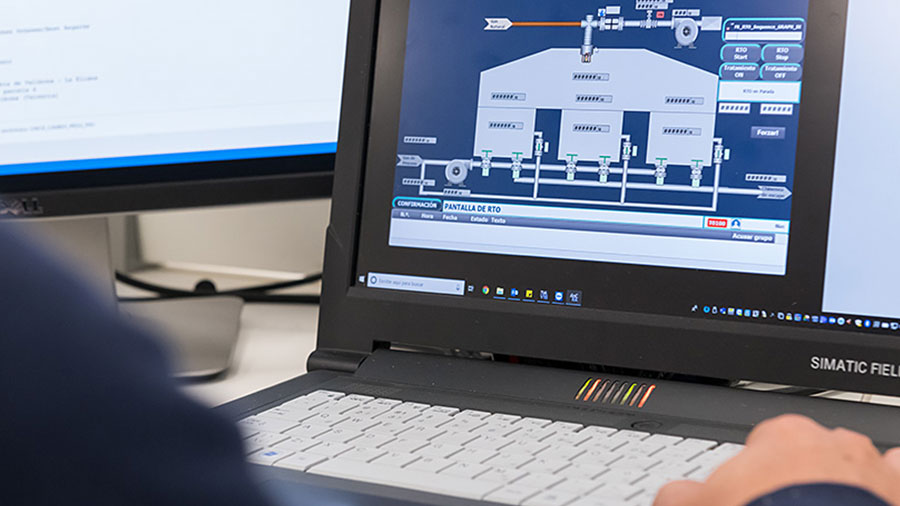 Tecam's tailor-made design
You can always count on tailor-made solutions with Tecam and, where necessary, the development of specific components, software and/or materials. Our technicians engage with every project, using their expertise and knowledge to design customised equipment for each case and customer.
No matter how big or complex the problem, Tecam is the technology partner that will provide you with the solutions you need at all times.
The advantages of composting and biodrying
Reduces the amount of organic matter that ends up in landfill.
Allows for the safe elimination and recycling of different types of biodegradable organic waste
Reduces the amount of solid urban waste (SUW).
Prevents environmental pollution, thereby reducing the generation of greenhouse gases.
Improves the stability and structure of agricultural soil.
Enhances the productivity of agricultural soil in a sustainable manner.
Promotes the circular economy and the development of strategies in line with the Sustainable Development Goals (SDGs).
The use of biodrying systems prevents problems related to the emission of odours and reduces the time required for composting.