Tecam Service
A service of technical assistance
Service features
We offer you different contractual alternatives to take over the operation of your facilities in their entirety or in the most complex parts of the process. Customised solutions for each case and client. On request, we will take care of everything from start to finish.
Preventive maintenance programmes and assistance
We are grateful for the trust placed in our teams. We know that design and quality allow you to dedicate your efforts to the day-to-day running of your production processes without having to worry about reliability. Tecam provides you with a wide range of services and support so that you will never feel alone to ensure maximum efficiency in your performance, if you operate the facilities.
Our services will help you to make your facilities more cost-effective and efficient throughout their entire life cycle.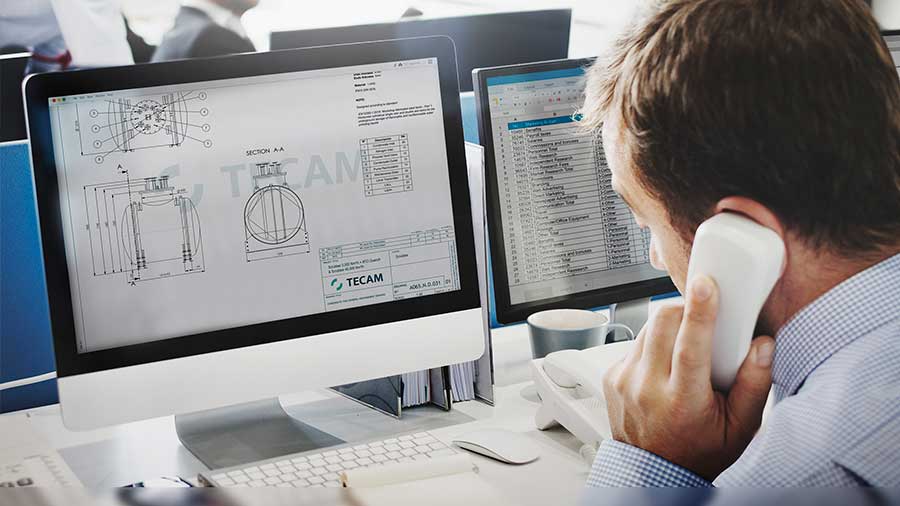 Remote helpdesk
Our remote helpdesk enables you optimise performance, avoid production downtime and improve equipment efficiency. In addition, our monitoring allows us to identify problems before they occur and resolve issues as quickly as possible.
Satisfied customers: the motivation that drives us every day.
"We are very satisfied with the operation of the Tecam emissions treatment equipment. Thanks to this technology, which is 100% custom-designed for our production plant, we are reducing our Volatile Organic Compound (VOC) emissions and adhering to the current regulations. Tecam also provides excellent technical services that can respond to minor incidents and maintenance issues, which is vital in a production environment".
Mr. Francisco Romera
Head of Facilities and Buildings Maintenance and Metrology. (2013)
Sanofi | Pharmaceutical Industry | Spain
Consultancy
We prepare studies and develop technological solutions to evaluate or mitigate the impact of your industrial activities on the environment.
Feasibility studies
Make sure you are optimizing your time, budget and technical requirements by identifying risks and benefits.
Turnkey plants
We are the ideal partner for building your plant. We plan the design, assembly, installation and commissioning of the equipment you require.
Updates
We identify possibilities and plan and implement changes without interfering in your plant's production capacity.
DO YOU HAVE ANY CONCERNS REGARDING YOUR ENVIRONMENTAL MANAGEMENT?