What is sorting?
Sorting is the process of classifying and separating waste so that it can then be recovered and treated. If this separation or segregation takes place at the point of origin of the waste, it can then be recycled and/or eliminated in accordance with its characteristics and composition.
Broadly speaking, waste can be divided into in three large areas:
According to its hazardousness:
Hazardous waste: waste that is hazardous to people and the environment. This type of waste requires specific treatment.
Non-hazardous waste: this can be sub-classified into recyclable waste, biodegradable waste (i.e. it can be easily converted into organic matter) and inert waste (i.e. waste which is not converted via physical, chemical or biological processes).
According to its origin:
Domestic and urban waste.
Industrial waste.
Bio-waste.
Construction waste and rubble (inert waste).
Sanitary and hospital waste.
Mining waste.
Radioactive waste.
Animal by-products.
According to its composition:
Organic waste.
Inorganic waste.
Mixed waste.
Hazardous waste.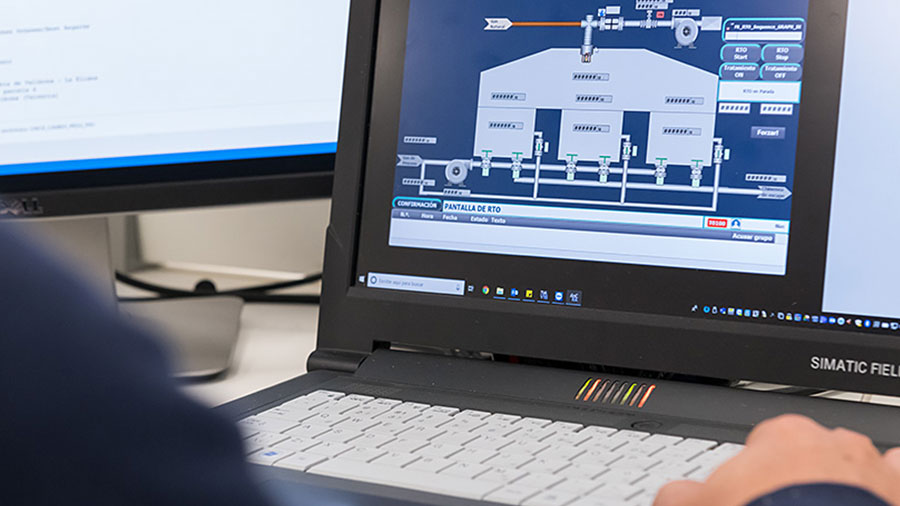 Tecam's tailor-made design
You can always count on tailor-made solutions with Tecam and, where necessary, the development of specific components, software and/or materials. Our technicians engage with every project, using their expertise and knowledge to design customised equipment for each case and customer.
No matter how big or complex the problem, Tecam is the technology partner that will provide you with the solutions you need at all times.
Specialists in the sectors that are most sensitive to environmental impacts
We drive sustainable productivity and innovation for industries with more extensive and more complex needs.