Tecam Service
Turnkey plants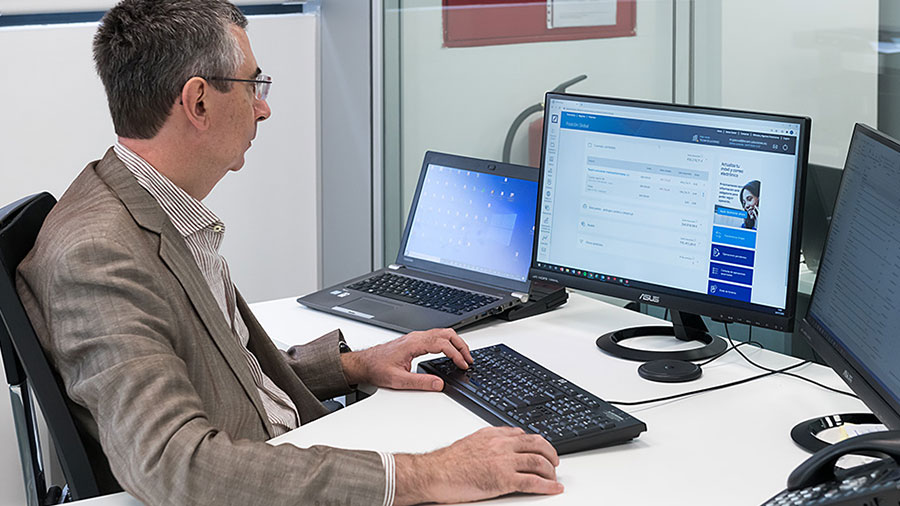 Service features
Tecam focuses on providing environmental support to large industries. We work with them through customised turnkey projects, providing unique solutions for each case and client.
We specialise in the chemical, petrochemical, pharmaceutical and oil & gas sectors. We know how to address your complex technical and logistic needs and work to anticipate your problems and develop technologies that solve them.
Service users
Large industrial corporations with multiple production plants and high environmental treatment needs are our main target groups.
Users with complex and demanding projects and needs; our speciality.
Advantages
We plan, manufacture and install the machinery you need for your specific case in our turnkey projects. With us you can always count on:

A team of professionals with training and experience specialised in environmental technology applied to large companies.
The highest quality materials, components and software.
Cutting-edge engineering, with its own design and manufacturing standards and the most demanding international approvals.
Work processes adapted to your security protocols with clear, definitive schedules and no surprises.
A development department that works today to solve your problems tomorrow.
Satisfied customers that have placed their trust in us.

Geopak Colombia

"The Colombian branch of Geopak in Bogotá faced the challenge of having to significantly reduce the Volatile Organic Compound (VOC) emissions generated during our production process associated with the flexographic printing plant. In order to obtain the most appropriate technological solution, we contacted Tecam, who accompanied us throughout the project management process.

Tecam delivered the project on a turnkey basis, including the engineering and design stages, assembly, installation, commissioning, maintenance, and training our operators. Tecam offered us a tailor-made solution that incorporated the technology best suited to our specific needs, providing us with a highly durable and reliable system".

Mr. Jaime Cala

Director (Latin America), Decowraps, Geopak Colombia
Consultancy
We prepare studies and develop technological solutions to evaluate or mitigate the impact of your industrial activities on the environment.
Feasibility studies
Make sure you are optimizing your time, budget and technical requirements by identifying risks and benefits.
Updates
We identify possibilities and plan and implement changes without interfering in your plant's production capacity.
Plant operation and maintenance
Our team of experts will ensure the operability of your facilities and guarantee the continued functionality of your production processes.
DO YOU HAVE ANY CONCERNS REGARDING YOUR ENVIRONMENTAL MANAGEMENT?