What is recycling?
Recycling is the process by which new materials, products or energy are produced from used and discarded materials.
Recycling is a sustainable activity in which new materials are obtained while consuming less energy, conserving natural resources, reducing the amount of landfill waste and saving on production costs.
There are a number of different types of recycling:
Industrial mechanical recycling, which is used in the classification of mixed waste and in the recycling of plastic.
Industrial chemical recycling, which is carried out using techniques and processes that involve changes to the chemical structure of the material in question. An example of this type of recycling is pyrolysis.
Industrial energy recycling, which involves waste that cannot be classified and recovered. These materials are reconverted into energy that can be used in other production processes. Examples of this type of recycling include waste incineration, pyrolysis and gasification.
Biological recycling involves treatment designed to degrade all of the organic matter, whether in the presence or absence of oxygen. Composting and biomethanisation are two examples.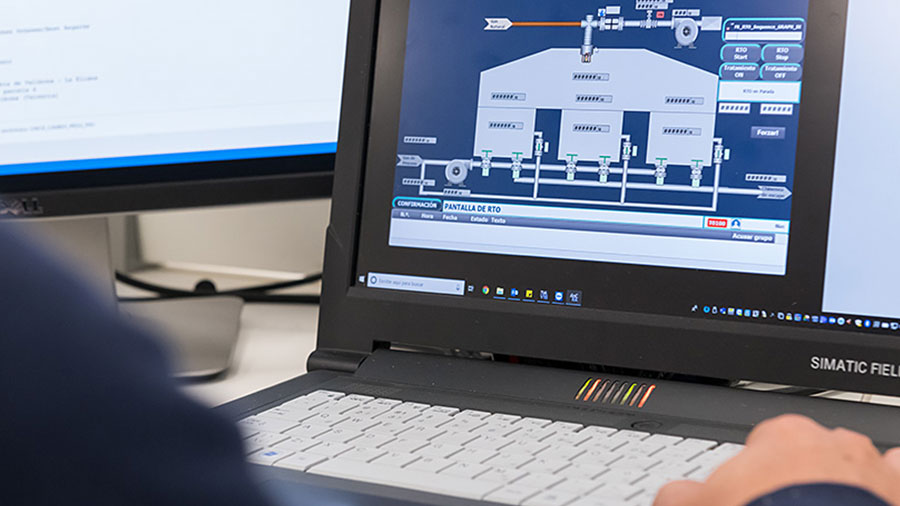 Tecam's tailor-made design
You can always count on tailor-made solutions with Tecam and, where necessary, the development of specific components, software and/or materials. Our technicians engage with every project, using their expertise and knowledge to design customised equipment for each case and customer.
No matter how big or complex the problem, Tecam is the technology partner that will provide you with the solutions you need at all times.
Specialists in the sectors that are most sensitive to environmental impacts
We drive sustainable productivity and innovation for industries with more extensive and more complex needs.